Theatrical, DVD, Blu-Ray, On-Demand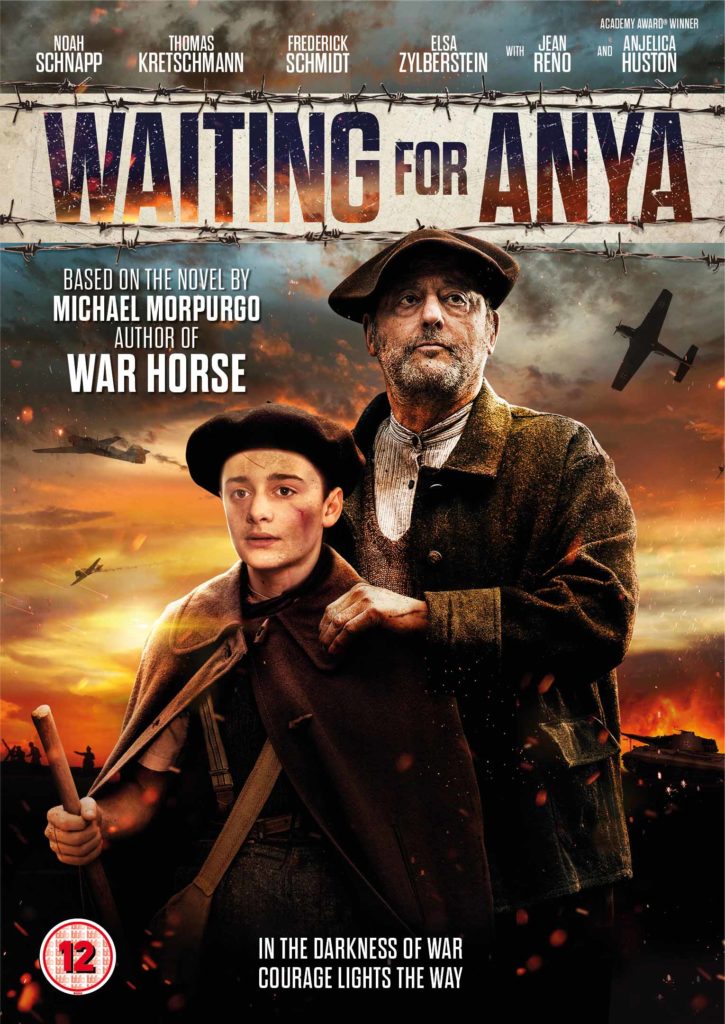 Powerful WWII drama from the mind of best-selling author Michael Morpurgo (War Horse), starring Stranger Things' Noah Schnapp, Jean Reno and Academy Award winner Anjelica Huston.
Though Europe may be ravaged by the horrors of World War II, life in the French Pyrenees has remained remarkably untouched for thirteen-year-old shepherd, Jo Lalande. That is, until the day he encounters Jewish refugee, Benjamin, hiding in the mountains and learns of an operation to smuggle Jewish children to safety in Spain. In a heroic act of defiance Jo promises to assist Benjamin in his endeavours, but soon becomes embroiled in a perilous conspiracy when German troops descend upon the village.
Based on the novel by best-selling author Michael Morpurgo, this powerful and authentic cinematic adaption boasts an all-star cast including Noah Schnapp (Stranger Things), Academy Award Winner Anjelica Huston (Ever After, The Addams Family), Jean Reno (Leon, The Big Blue, Ronin), Frederick Schmidt (Mission: Impossible – Fallout), Thomas Kretschmann (The Pianist, Central Intelligence) and Sadie Frost (Bram Stoker's Dracula, Love, Honour and Obey).
Cast: Noah Schnapp (Stranger Things), Academy Award Winner Anjelica Huston (Ever After, The Addams Family), Jean Reno (Leon, The Big Blue, Ronin), Frederick Schmidt (Mission: Impossible – Fallout), Thomas Kretschmann (The Pianist, Central Intelligence), Nicholas Rowe (Riviera, Lock Stock and Two Smoking Barrels), Sadie Frost (Bram Stoker's Dracula, Love, Honour and Obey)