Theatrical, DVD, On-Demand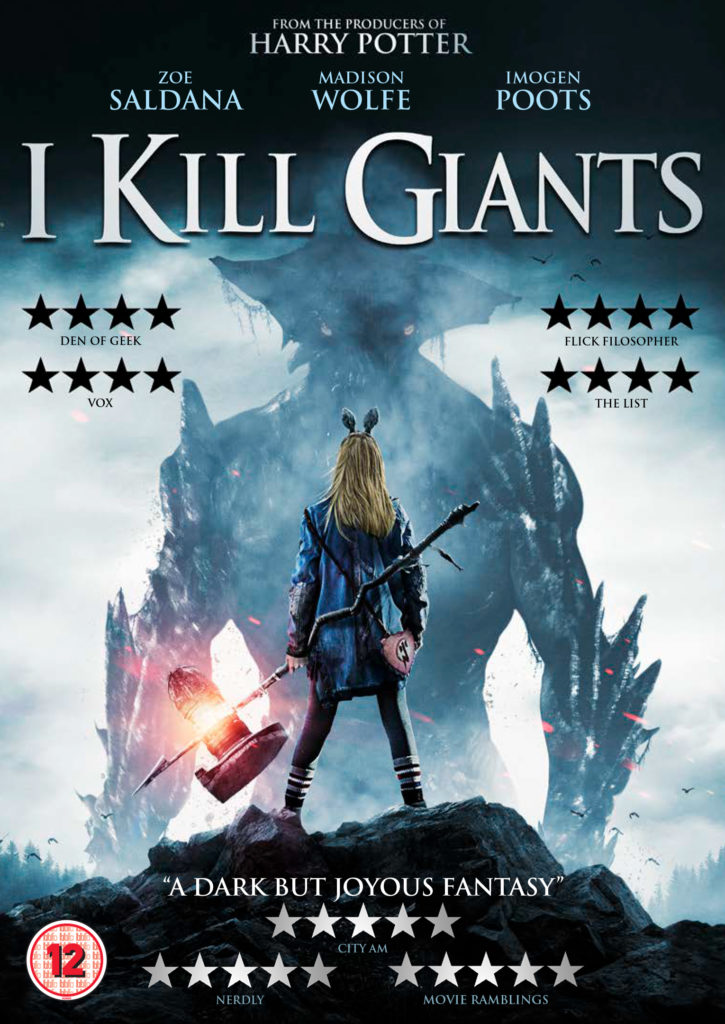 From the producers of Harry Potter
Barbara Thorson kills giants; she devotes every moment of time she can to researching the variations of giants, learning how to kill them, laying traps and, when a giant strikes her town, killing it.
Defiant, friendless and misunderstood, Barbara is reluctant to share her world of monsters and magic with those closest to her, having little time to convince her long-suffering sister or the well-meaning school psychiatrist, that the approaching dangers are all too real.
When new arrival in town Sophia, however, takes an interest in giant-lore and appears eager to forge a friendship, Barbara finally allows someone else to take a peek into her dangerous world.
From the Producers of Harry Potter, and an all-star cast including Zoe Saldana (Guardians of the Galaxy, Avatar, Star Trek), Madison Wolfe (Joy, The Conjuring 2), Imogen Poots (Green Room, 28 Days Later), Noel Clarke (Star Trek: Into Darkness, Doctor Who) and Jennifer Ehle (Pride and Prejudice, Zero Dark Thirty), I Kill Giants is a magical tale of grief, bravery and friendship, that promises to capture your heart, and your imagination.
Reviews
"Funny and touching" – Screen Daily
"Sharp, striking and remarkable" – The Verge
★★★★★ – City AM
★★★★★ – Nerdly
★★★★★ – Movie Ramblings
★★★★ – Den of Geek
★★★★ – The List
Cast: Zoe Saldana (Guardians of the Galaxy, Avatar, Star Trek) Madison Wolfe (Joy, The Conjuring 2, Trumbo) Imogen Poots (Green Room, Sweet Virigina, 28 Days Later) Noel Clarke (Kidulthood, Star Trek: Into Darkness, Doctor Who) Jennifer Ehle (Pride and Prejudice, Zero Dark Thirty)