DVD, On-Demand

https://www.amazon.co.uk/Hunt-Vs-Lauda-Next-Generation/dp/B0BGPHP9VZ/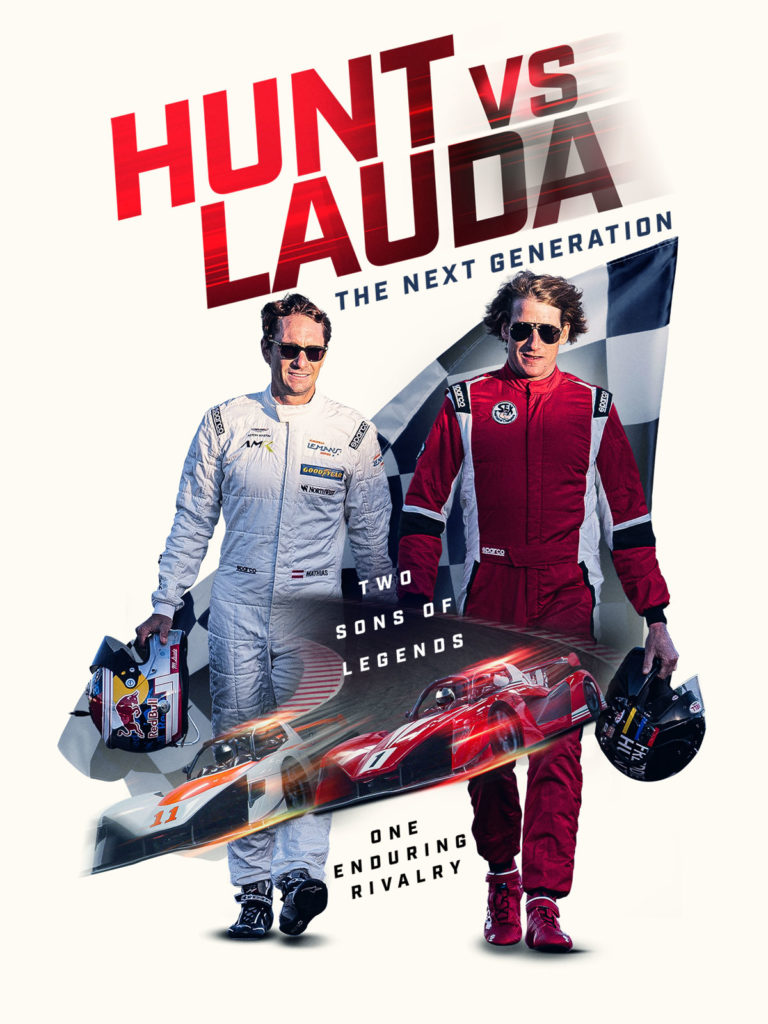 Hunt vs Lauda: The Next Generation
Experience the ultimate motorsport duel as the sons of Formula One racing legends, Niki Lauda and James Hunt, renew an epic generational rivalry.
Relive the legendary story of two of the most iconic racing drivers in history as their fierce rivalry is rekindled by their sons, Mathias Lauda and Freddie Hunt, who match them in method, character, and lifestyle. The two are only united by their desire to win as they compete, as their fathers once did, on the iconic Donington circuit.
The film provides an insight into their lives, training process, and emotions as they step onto the track for this historic race, with rare archival footage of their fathers competing and family home videos setting the scene for a momentous occasion in sporting history. Discover what makes these two unique and passionate men tick in this thrilling yet intimate documentary, exploring the physical and psychological pressures that come with such a legacy.
Director: Charlotte Fantelli
Cast: Freddie Hunt, Mathias Lauda