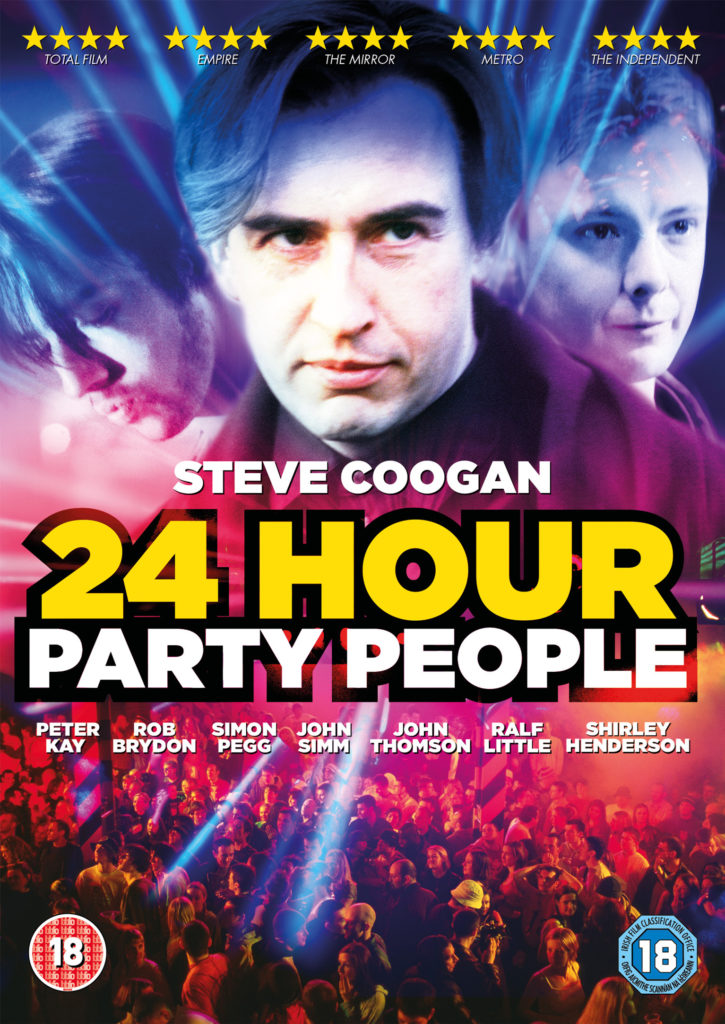 New to Blu-Ray: the British cult pop history movie released for the first time on BD, complete with a massive 4.5 hours of bonus material!
A witty and compelling portrait of the 80's music scene, 24HRPP is viewed through the eyes of Tony Wilson: founder of the now world-famous Factory Records & the Hacienda nightclub.
Starring Steve Coogan (Alan Partridge, Philomena) and featuring Peter Kay, Rob Brydon, Simon Pegg, John Simm, John Thomson, Ralf Little & Shirley Henderson.
Reviews
"One of the best tales in rock history" ESQUIRE
★★★★ Total Film    ★★★★ Empire   ★★★★ The Mirror    ★★★★ Metro    ★★★★ The Independent
★★★★ Daily Mail    ★★★★Heat    ★★★★ Q Magazine    ★★★★ Mail on Sunday
Director: Michael Winterbottom
Writer: Frank Cottrell Boyce
Cast: Steve Coogan, Lennie James, John Thomson