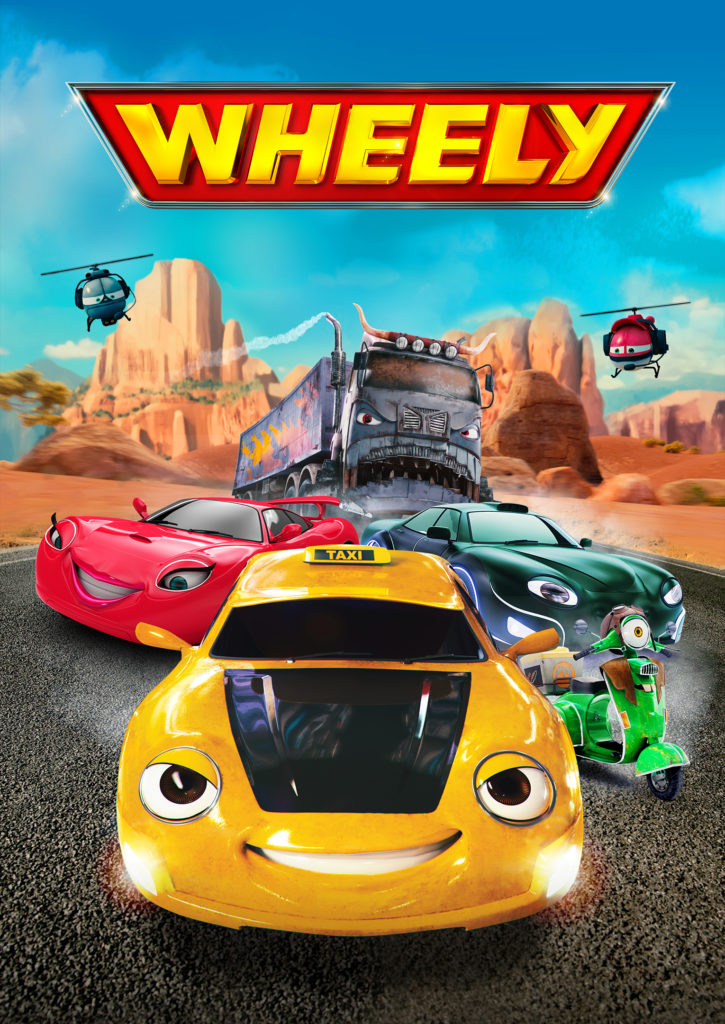 Join the King of the road on a mission of a lifetime, to save the car of his dreams!
If any car was born to race, it's brave young street racer, Wheely! A three-time winner in his hometown, Gasket City, and the youngest qualifier for the world championship, Wheely had the world at his wheels. But when the most important race of his life goes horribly wrong, Wheely is forced to re-evaluate his dreams.
Demoted to a new job as a lowly city cab, he may no longer be 'King of the Road', but Wheely is far from being a local zero. When his dream girl, famous Italian model, Bella di Monetti, is kidnapped by a monstrous 18-wheeler truck and his luxury car-napping organisation, Wheely vows to be the one to save her, heading back out on the road for his most dangerous mission yet!
Cast: Ogie Banks as Wheely, Gavin Yap as Putt Putt, Frances Lee as Bella