Theatrical, DVD, Blu-Ray, On-Demand, TV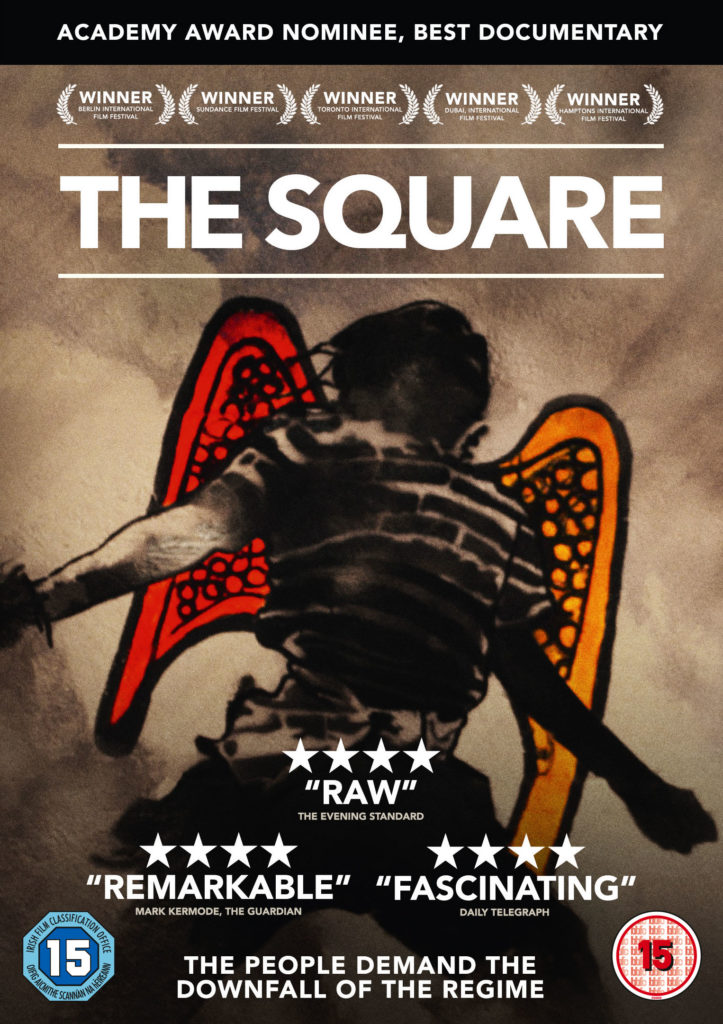 The Square details the incredible sacrifices made by a group of Egyptian activists as they battle regimes and risk their lives during the revolution
The Square details the incredible sacrifices made by a group of Egyptian activists as they battle regimes and risk their lives during the revolution, giving us a personal view of the conflict from the ground since the country's overthrow of a 30 year dictatorship in 2011. Directed by Egyptian-American filmmaker Jehane Noujaim, the multi-award winning documentary has recently been selected in the Documentary Feature category for the 86th Academy Awards®.
The Egyption Revolution has been an ongoing roller coaster. Through the news, we only get a glimpse of the bloodiest battle, an election, or a million man march. At the beginning of August 2013, we witnessed the second president deposed within the space of three years.
The Square is a truly immersive experience, transporting the viewer deeply into the intense emotional drama and personal stories behind the news. It is the inspirational story of young people claiming their rights, struggling through multiple forces: from a brutal army dictatorship willing to crush protestors with military tanks, to corrupt a Muslim Brotherhood using mosques to manipulate voters.
Reviews
2013 has been an incredible year for The Square. The documentary won The Audience Award: World Cinema: Documentary at Sundance Film Festival, the Blackberry People's Choice Documentary Award at the Toronto International Film Festival, Best Feature Award at the IDA Documentary Association, the Jury Prize at the ArcLight Documentary Film Series, Best Documentary at Carmel Art Film Festival as well as opening the Rencontres Internationales du Documentaire de Montreal and winning the Audience Award.
Genre: Documentary / Special Interest