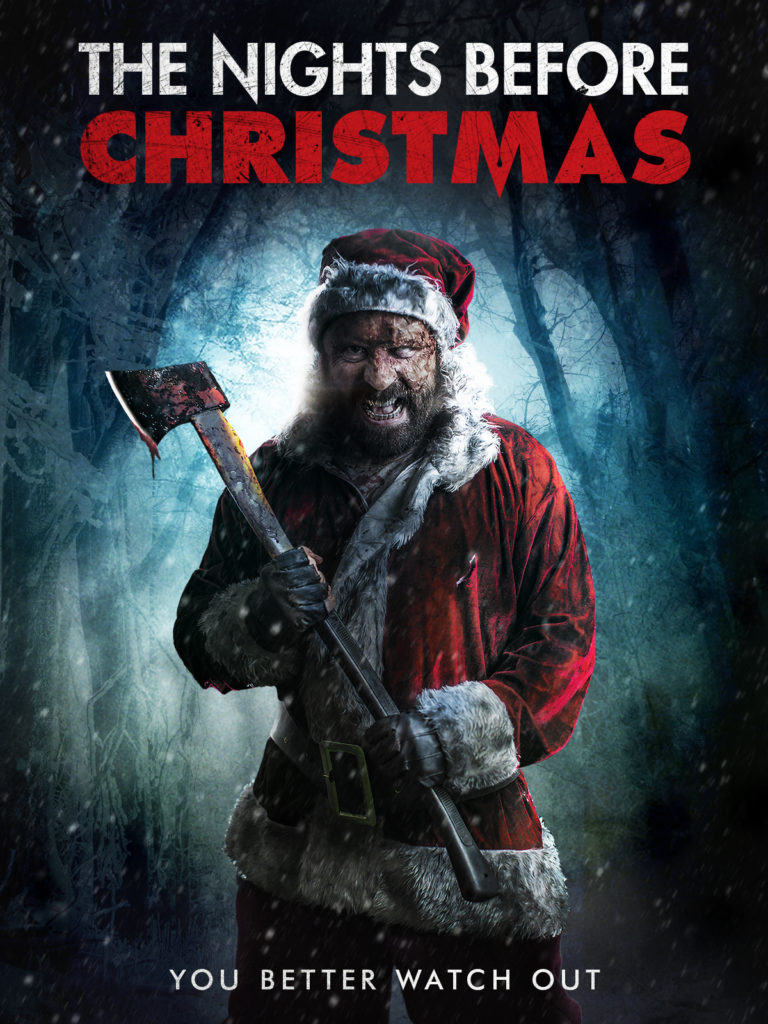 The Nights Before Christmas
In this Christmas set horror, a pair of crazed killers work their way through a very special 'naughty' list of targets.
When a series of murders in the run up to Christmas are found to be linked, FBI Special Agent Natalie Parker is tasked with tracking a pair of psychotic serial killers. But she soon discovers the couple are not only crazy, having met in and escaped from an asylum for the criminally insane, but have based their personas on Santa and Mrs Claus. As Christmas approaches, they slaughter their way through their special naughty list, playing a cat and mouse game with the FBI and leaving a trail of gruesome bloody bodies in their wake.
Producer: Simon Phillips, Paul Tanter, Ken Bressers
Cast: Kate Schroder, Sayla de Goede, Michael Coughlan