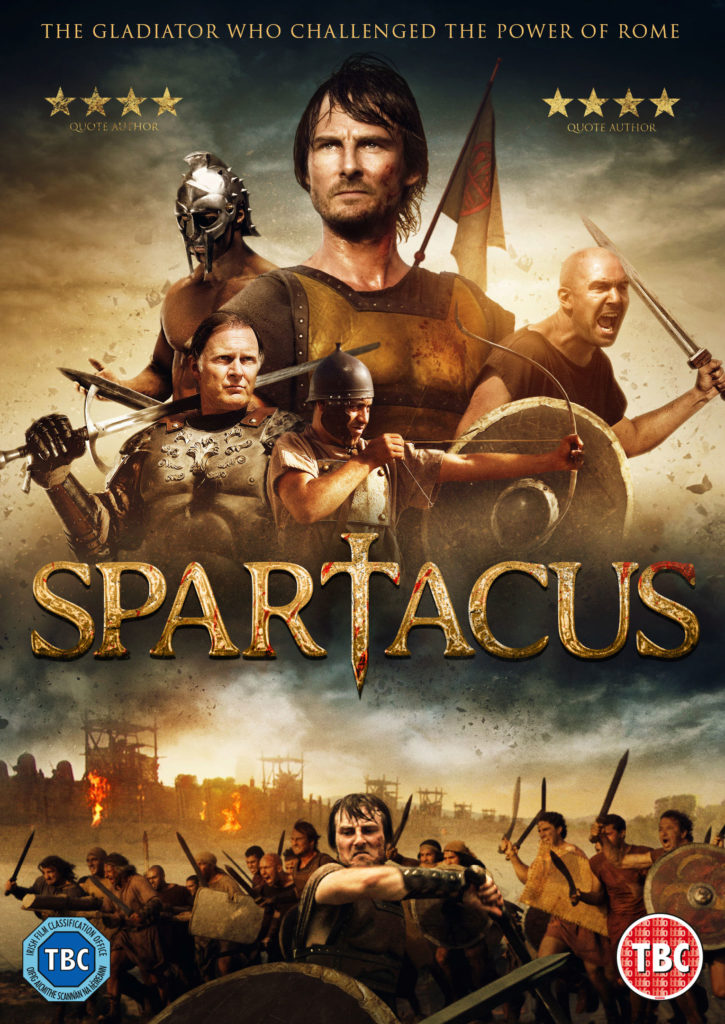 The epic story of the people's Gladiator – the man who inspired an uprising against the strongest and most feared emperor nations.
The epic film revealing Spartacus as he really was – a brilliant leader of a guerrilla brand, but a flawed and indecisive human being. Starring Anthony Flanagan as Spartacus and Robert Glenister as his nemesis, Marcus Licinius Crassus.
The film covers the Spartus story, sold as a gladiator, organised an escape and the Roman army soon hunting him and his fellow escaped slaves. He and his men attack the Romans and other slaves soon arrive to join them which causes trouble between those who want revenge and Spartacus who wishes to flee to Gaul. After another attack by the Romans, they head for Gaul. Yet, after facing the Romans again and winning. Spartacus's men convince him to attack rather than flee. The Romans, however, push them to the ocean and a final battle ensues.
Cast: Anthony Flanagan, Jamie Foreman, Mark Wingett, Andrew Tiernan, Robert Glenister