Theatrical, DVD, On-Demand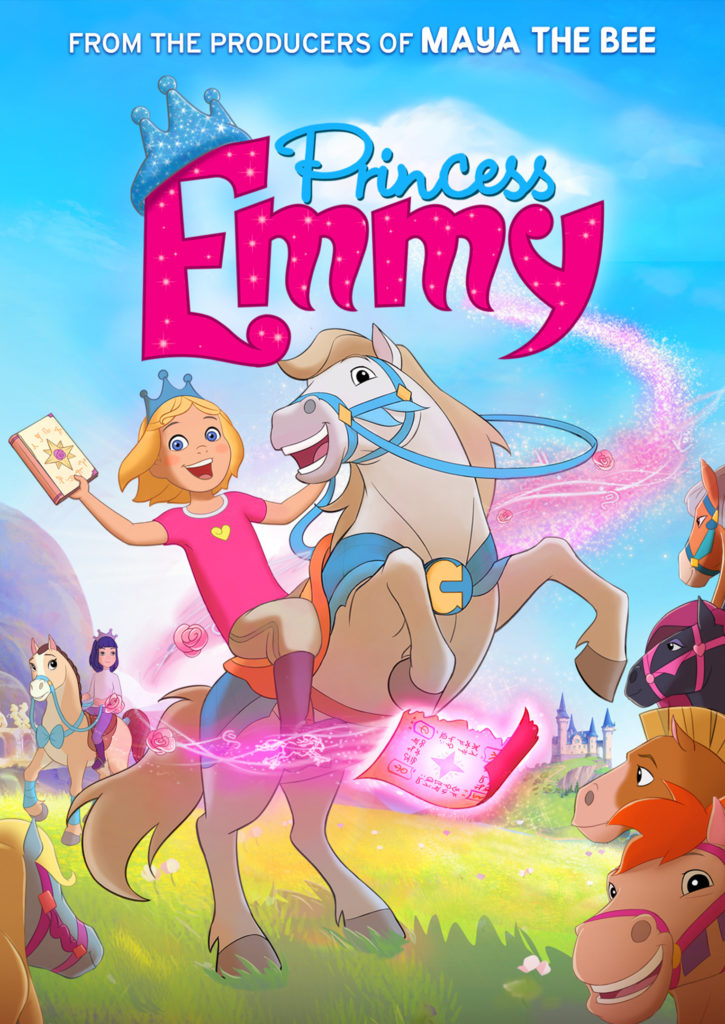 Based on the best-selling children's book series Princess Emmy And Her Horses this fun-filled, delightfully charming family film from the creators of Maya the Bee!
Princess Emmy of the kingdom of Kandis, is a young girl with a very special secret gift.  Thanks to a magical ancient book, she has the wonderful ability to speak to horses!
She spends her days exploring every beautiful corner of the realm with her twenty-four magnificent horses. But one day everything changes for Emmy – her scheming cousin Gizana shows up, challenging her at every occasion on her princess' studies, and what is worse, endangering Emmy's precious secret.  When Gizana discovers Emmy's book, mad with jealousy, she'll try to destroy it, but Emmy will set out on a perilous adventure that will require all her courage to prove herself worthy of her unique gift.
From the producers of Maya The Bee and featuring an all-star cast including Ruby Barnhill (The BFG, Mary and the Witch's Flower), Bella Ramsey (Game of Thrones), John Hannah (Sliding Doors, The Mummy), Franka Potente (The Bourne Identity), Princess Emmy is a fun-filled and delightfully charming film both for kids and adults alike!
Cast: Ruby Barnhill, Bella Ramsey, John Hannah, Franka Potente