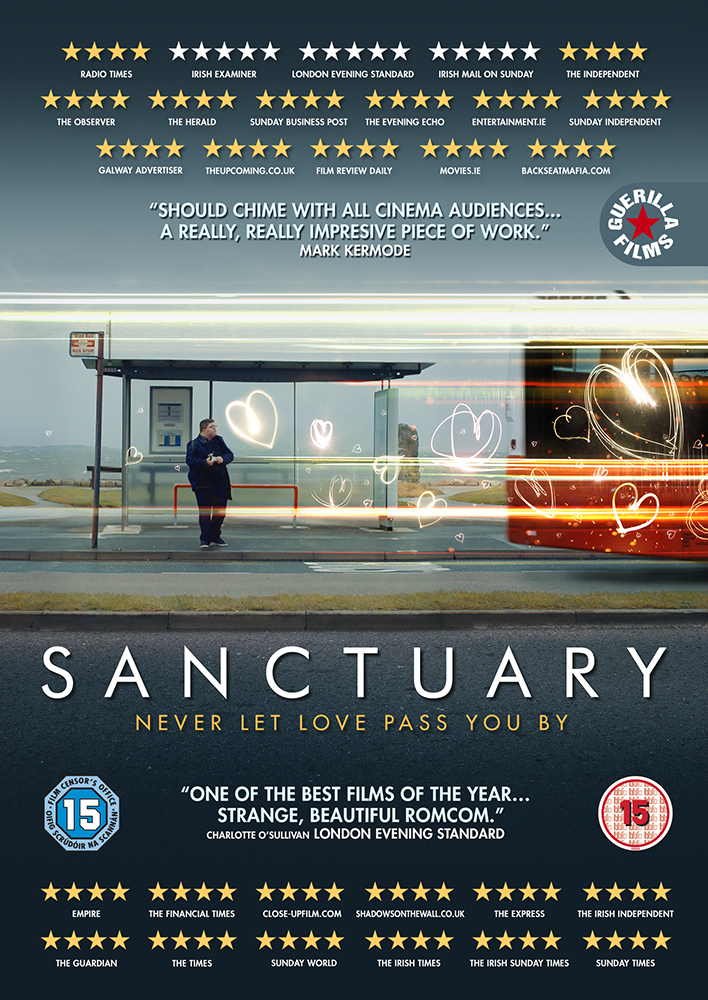 Larry and Sophie, two people with intellectual disabilities, long to be together in a world that does everything to keep them apart.
Larry, has Downs, Sophie, has severe epilepsy. The two are attracted to each other and, with the help of care worker Tom, they sneak away to a hotel room during a supervised trip to the cinema. What do they do once they are there? How do they express a love that dare not speak its name? Are they aware that in Ireland they are about to break the law?
An impromptu shopping trip, pints in the pub, and a surreptitious cuddle in front of a movie screen. The comedian Dave Allen once said: "The secret of comedy is small victories", and these mini triumphs offset the dramatic challenges that take place in a Galway hotel room between two lovers who refuse to be defined by their disabilities.
Reviews
"Laugh-out loud funny and hugely heart-warming, Sanctuary is an utter joy of a movie" – Charlie McBride, Galway Advertiser
"Sanctuary is a hilarious, touching and important film" – Luke Maxwell, Dublin Inquirer
"A really, really impressive piece of work" – Mark Kermode
"One of the best films of the year" – London Evening Standard
★★★★★ London Evening Standard ★★★★ The Guardian
★★★★★ Irish Mail On Sunday         ★★★★ Empire
★★★★★ Irish Examiner                   ★★★★  The Times
★★★★ The Financial Times              ★★★★ Radio Times
★★★★ The Observer                        ★★★★ The Independent
Writer: Christian O'Reilly
Cast: Stephen Marcus, Amy-Joyce Hastings, Tara Breathnach