DVD, Blu-Ray, On-Demand, TV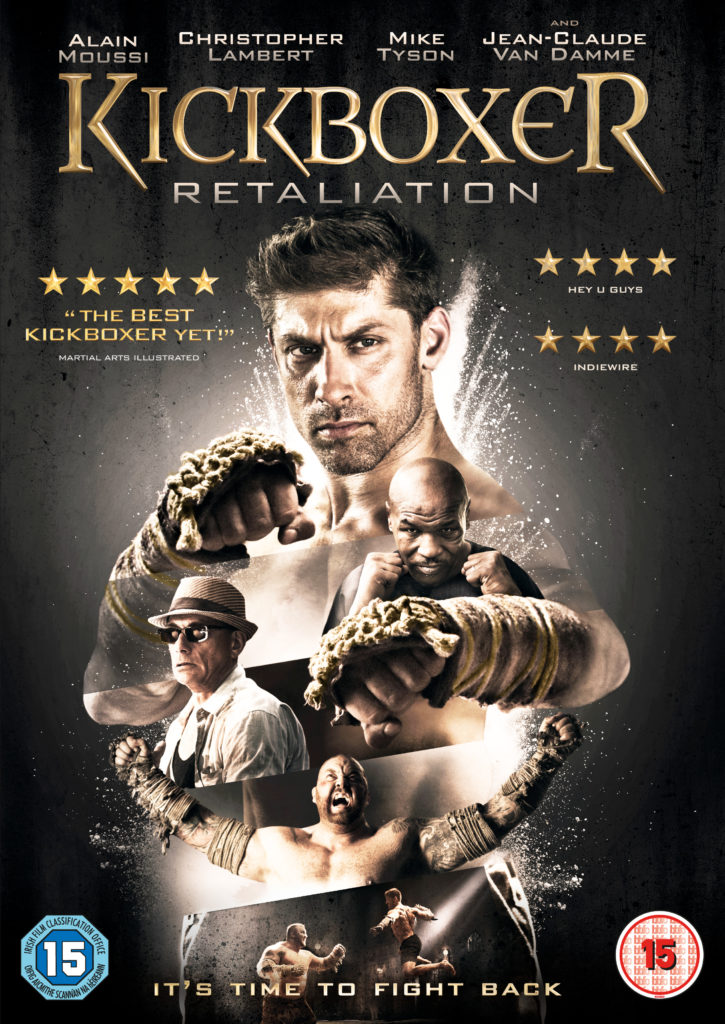 The high-octane follow up to Kickboxer: Vengeance, starring Alain Moussi, Jean-Claude Van Damme and Mike Tyson
A year has passed since the brutal showdown between Kurt Sloane and his nemesis, Tong Po, the man responsible for his brother's death. Having gladly left Thailand and the underground fighting scene behind, Kurt is blind-sided when characters from his past make their move of retaliation.
Illegally extradited, and waking up behind bars in a Thai prison, Kurt must agree to fight a 6'8" colossus named Mongkut – a spectacle his abductors know will bring in millions – to gain his freedom. His hand forced, Sloane agrees, turning to legendary coach, Master Durand (Van Damme), to begin the most rigorous training of his life. But will it be enough to survive a killer bout with his most formidable foe yet?
Featuring Highlander's Christopher Lambert, boxing legend Mike Tyson (The Hangover, Rocky Balboa) and starring martial arts icon Jean-Claude Van Damme, all gloves are off in this adrenalin-fuelled blockbuster sequel!
Starring
•Alain Moussi (Kickboxer Vengeance),
•Christopher Lambert (Highlander, Mortal Kombat)
•Jean-Claude Van Damme (Kickboxer, Double Impact, Universal Soldier)
•Mike Tyson (The Hangover, Rocky Balboa)
•Hafpor Bjornsson (The Mountain – Game Of Thrones).
Cast: Alain Moussi, Jean-Claude Van Damme