Theatrical, DVD, Blu-Ray, On-Demand, TV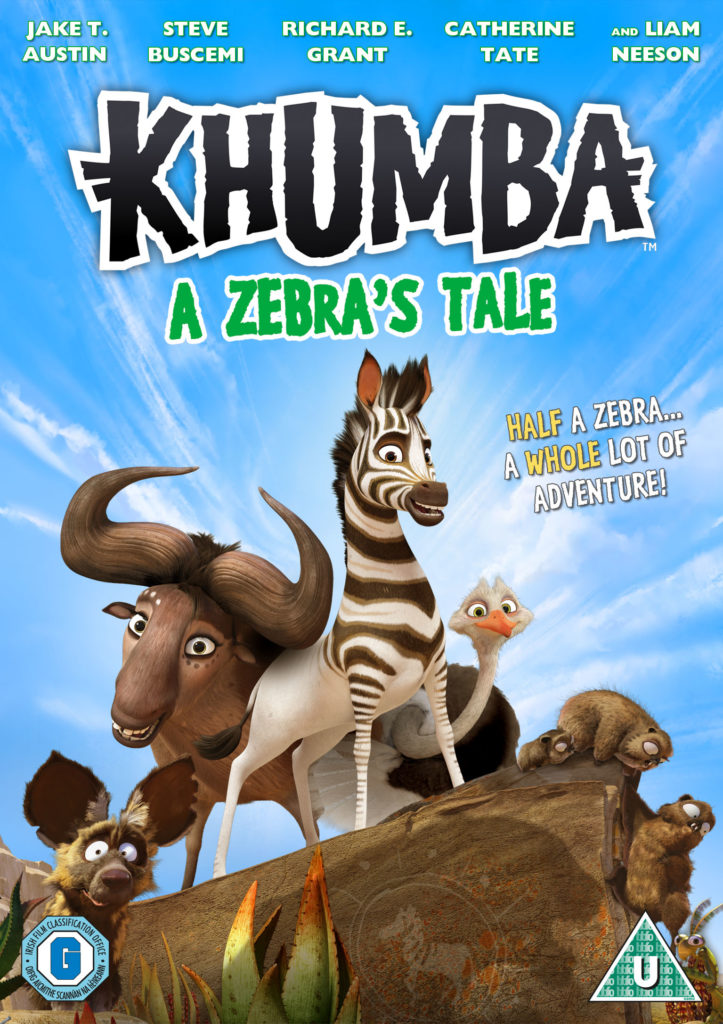 Life is not all black and white for Khumba, a young zebra born with only half his stripes.
When his superstitious herd blame him for the sudden drought affecting the land, Khumba teams up with a sassy wildebeest and a flamboyant ostrich to find the legendary waterhole where the first zebras got their stripes.
On his daring quest across the Great Karoo desert, Khumba meets a host of quirky characters and comes face-to-face with a tyrannical leopard in an epic battle to earn his stripes.
Khumba, A Zebra's Tale: a fantastic 3D family adventure with voice talent from Liam Neeson, Catharine Tate, Richard E Grant, Steve Buscemi, Laurence Fishburne, Annasophia Robb and Jake T. Austin.
Cast: Liam Neeson, Catherine Tate, Steve Buscemi, AnnaSophia Robb, Laurence Fisburne