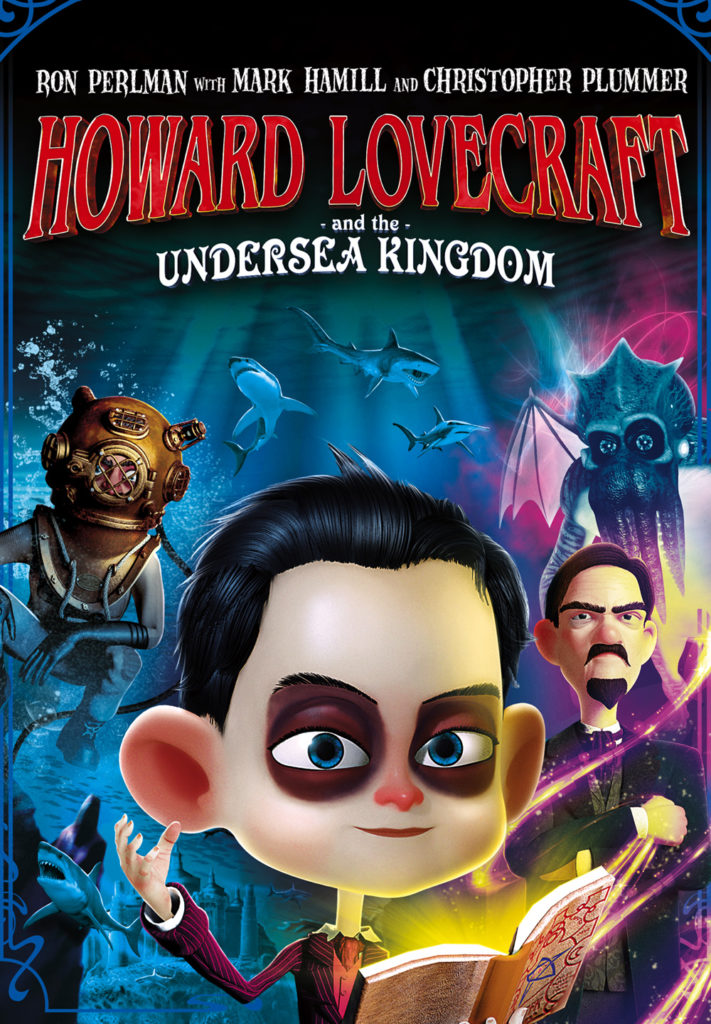 Howard Lovecraft and the Undersea Kingdom
The thrilling conclusion to the Howard Lovecraft trilogy, with an all-star cast: young Howard leads an expedition to Antarctica to prevent the awakening of an ancient monster
After returning from the Undersea Kingdom, young Howard Lovecraft is relieved to have his entire family back together once more. But when a portal full of terrifying beasts opens in front of the Lovecraft home, Howard realises the final battle is still yet to be fought.
As dark magic continues to wear thin the walls between dimensions, Howard, his father and a newcomer claiming to be Howard's long-lost Uncle Randolph, enlist the help of some old friends, reuniting with Dr. Henry Armitage before setting out for Antarctica in search of the enigmatic Dr. Jeffery West. His Arctic base is not the refuge they had hoped for however, as another portal is soon discovered – one that leads straight to the kingdom of R'yleh. Once in R'yleh, the disheartened group can only watch, terrified, as the imposter, Uncle Randolph, opens a further portal containing an ancient evil… one that wishes to unleash the monstrous Cthulhu upon all worlds!
Based on the popular graphic novel series, the final instalment in this thrilling trilogy, Howard Lovecraft And The Kingdom Of Madness, comes to life with a phenomenal voice cast including Academy Award®-winner Christopher Plummer (Up), Mark Hamill (the Star Wars franchise) and Finn Wolfhard (Stranger Things).
Director: Sean Patrick O'Reilly
Writer: Sean Patrick O'Reilly
Cast: Mark Hamill, Ron Perlman, Christopher Plummer