DVD, On-Demand

https://www.amazon.co.uk/Hitmen-DVD-Eric-Roberts/dp/B0BVWP3198/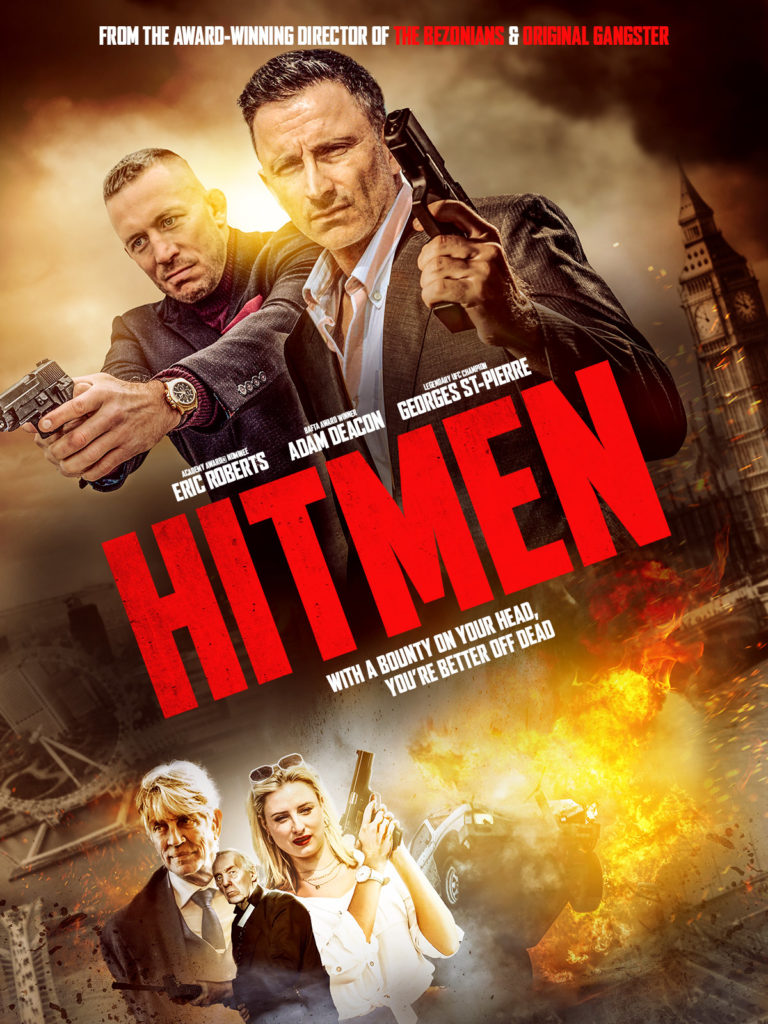 Academy Award-nominee Eric Roberts, BAFTA-winner Adam Deacon and UFC champion Georges St-Pierre star in this action-thriller, from the Director of The Bezonians and Original Gangster.
After accidentally killing the grandson of a powerful CEO, a couple are forced to fight or flee for their lives when the vengeful businessman enlists the help of a mob boss to take them down. With a $1 million bounty placed on their heads, a ruthless game of cat and mouse begins as they attract the attention of the world's deadliest assassins, who will stop at nothing to claim their prize.
Director: Savvas D. Michael
Producer: Steve Lee Jones, John Pavlakos
Cast: Eric Roberts (Runaway Train, The Dark Knight, Inherent Vice), Adam Deacon (Anuvahood), Georges St-Pierre