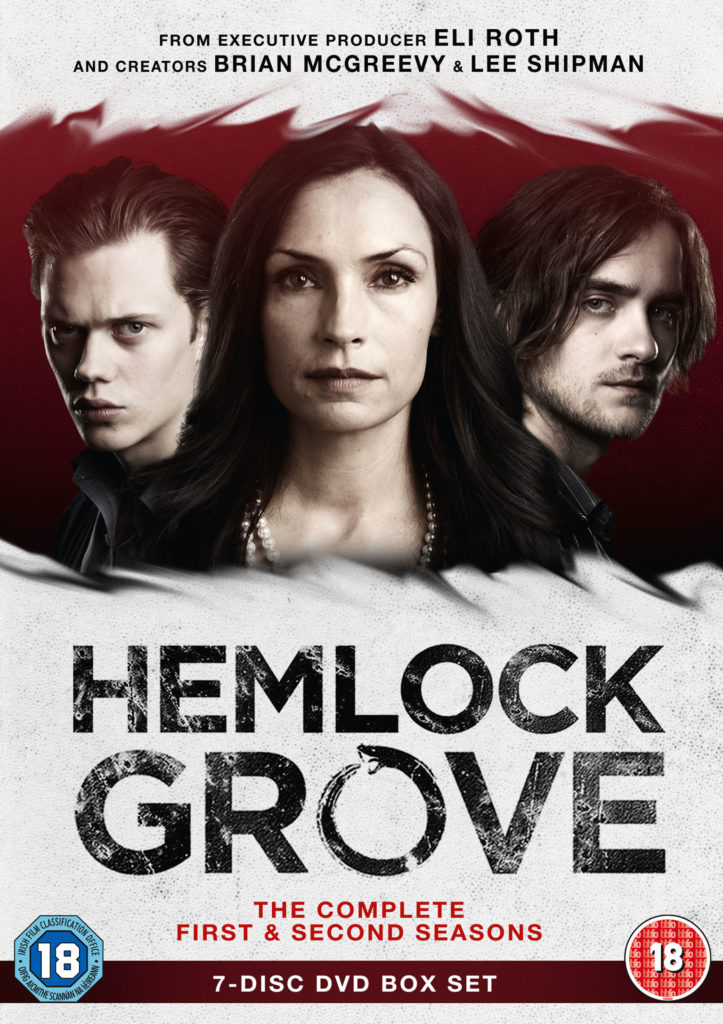 Hemlock Grove: Complete Boxset
From executive producer Eli Roth (Hostel, Cabin Fever) comes the darkly poetic, moving and terrifying hit US series Hemlock Grove. Set deep in the heart of Pennslyvania, secrets and families clash and collide as a gruesome murder tests allegiances and reignites old rivalries in the Complete First and Second Seasons.
Starring Famke Janssen, (X-Men), Dougray Scott, Bill Skarsgard and Landon Liboiron, leap into the unspeakable truths of the mysterious and dangerous town, complete with exciting bonus features, in the Emmy-nominated series. There are ancient pacts and dark forces at work, and the battleground is Hemlock Grove.