DVD, On-Demand

https://www.amazon.co.uk/Benji-Ultimate-Boxset-Chris-Kendrick/dp/B09BVPTY7P/ref=sr_1_1?dchild=1&keywords=benji+ultimate+boxset&qid=1631627995&sr=8-1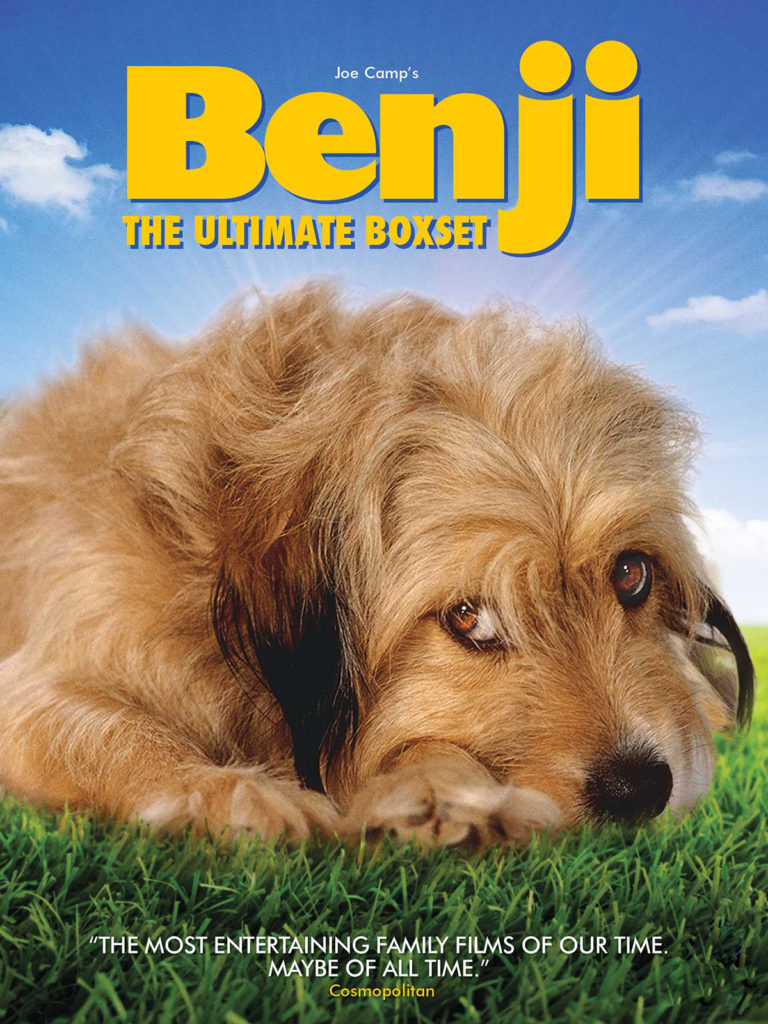 Before Paw Patrol and Beethoven, there was Benji, one of the most beloved canine characters in cinema history!
The adorable stray returns to screens in this ultimate 4-movie collection, featuring tons of puptastic bonus material.
Benji
Benji makes his cinematic debut as the beloved dog who has captured the heart
of the town. When his favourite friends are kidnapped, Benji sets out to track them down and save the day.
For the Love of Benji
Benji is on holiday with his family in Greece, but after getting separated at the airport, he fi nds himself on another exciting adventure, now on the run from international spies!
Benji Off the Leash
Lost on the streets of a small Mississippi town, Benji and some unlikely friends work together to rescue his sick mother, all the while evading two dopey dogcatchers.
Benji's Very Own Christmas Story
On a surprise visit to meet Father Christmas, Benji and his friends are shocked to discover that he plans to take the night off on Christmas Eve! They must work together to change his mind and save Christmas.