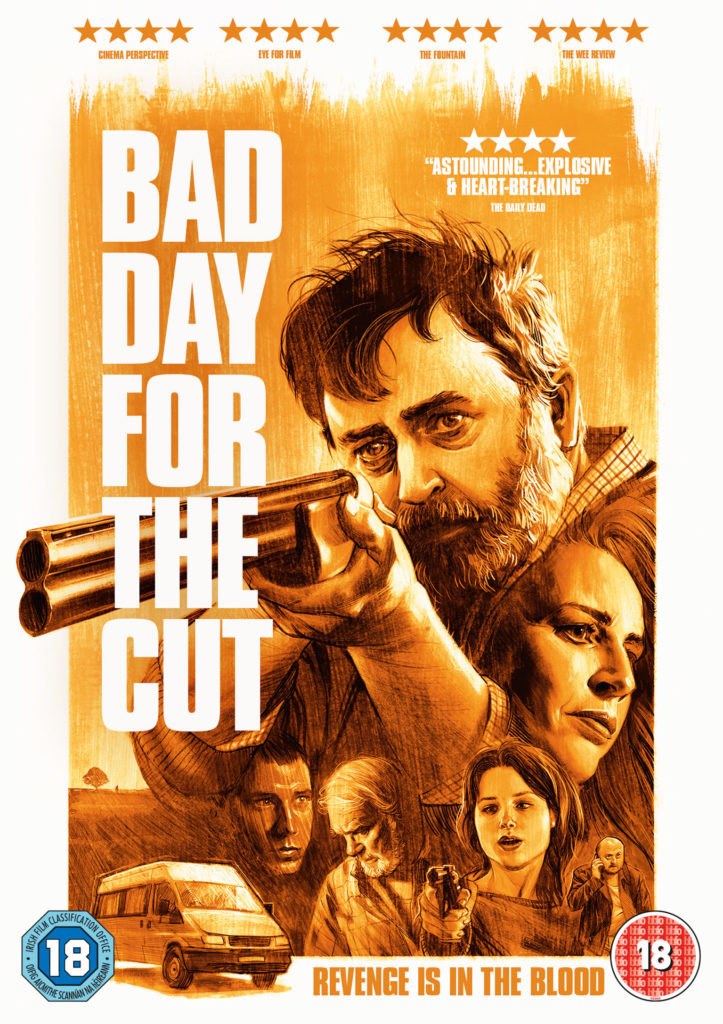 A middle-aged Irish farmer, who still lives at home with his mother, sets off on a mission of revenge when the old lady is murdered.
Middle-aged farmer, Donal, is content to lead a simple, quiet life, sharing his home in a little Irish village with his increasingly frail mother, Florence. He works the fields during the day and drinks in the local pub at night. The only indication he may wish for something more is an old campervan, which he has lovingly restored.
His peace is shattered one evening when he returns to find Florence murdered in an apparent home invasion, a ruthless act that sees Donal setting off for Belfast in his little red van, on an impulsive, furious mission for vengeance. What he finds is a world of violence and brutality that he can't understand, and deep-rooted family secrets that will shake him to his core.
Reviews
"A great balance of humour, heart and violence" – We Live Entertainment
Cast: Nigel O'Neill, Susan Lynch, Józef Pawlowski