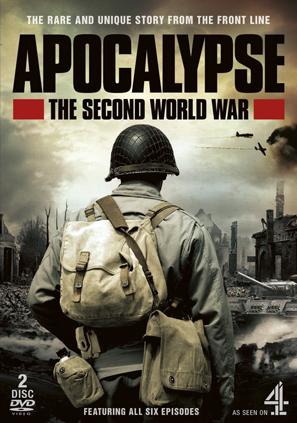 Apocalypse: Second World War
Shown worldwide by National Geographic, Apocalypse is the groundbreaking documentary series that tells the brutal and moving history of World War 2 entirely through colourised archive footage.
Three years in the making and gathered from more than 60 national libraries and personal archives, Apocalypse tells in amazing, never-before-seen detail, the key events that shaped the conflict: from the Blitzkrieg to the Allied bombing of Berlin and Stalingrad, through to the dropping of the Atomic Bomb on Hiroshima.
Apocalypse features six one-hour episodes and exclusive bonus features.  Prepare to experience firsthand how nations were saved, whole armies lost and heroes made.