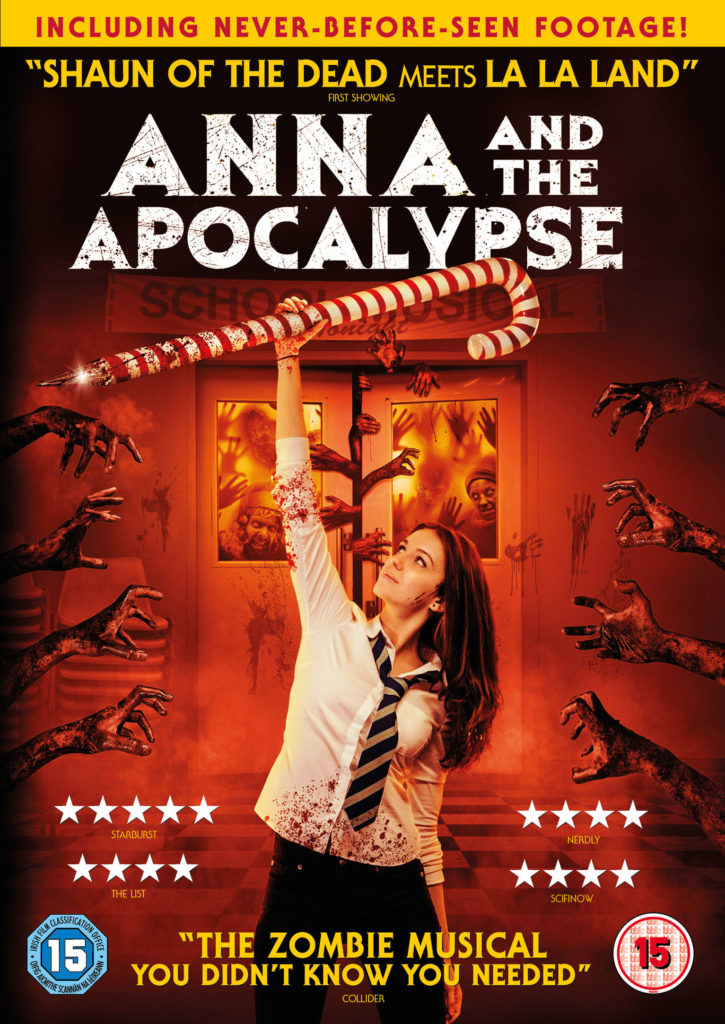 'Shaun Of The Dead' Meets 'La La Land' in this zippy zom-com-musical set in Scotland during Christmas time.
A zombie apocalypse threatens the sleepy Scottish town of Little Haven, forcing Anna (Ella Hunt) and her friends to fight, slash and sing their way to survival, facing the undead in a desperate race to reach their loved ones. But they soon discover that no one is safe in this new world, and with civilisation falling apart around them, the only people they can truly rely on are each other.
From the Producer of The Void, Welcome to the Jungle and Miss You Already.
Reviews
★★★★★ "Sickly sweet and genuinely original" STARBURST
★★★★ "A gift for the midnight movie crowd" ROGEREBERT.COM
★★★★ "Destined to become a cult classic" WE LIVE ENTERTAINMENT
"Extraordinarily entertaining" NERDIST
"An absolute and utter blast" FILM SCHOOL REJECTS
"A truly unexpected and very funny delight" ENTERTAINMENT-FOCUS
★★★★ SCIFINOW     ★★★★ DEN OF GEEK
Writer: Alan McDonald, Ryan McHenry
Cast: Ella Hunt, Malcolm Cumming, Sarah Swire, Christopher Leveaux, Marli Siu, Mark Benton, Paul Kaye