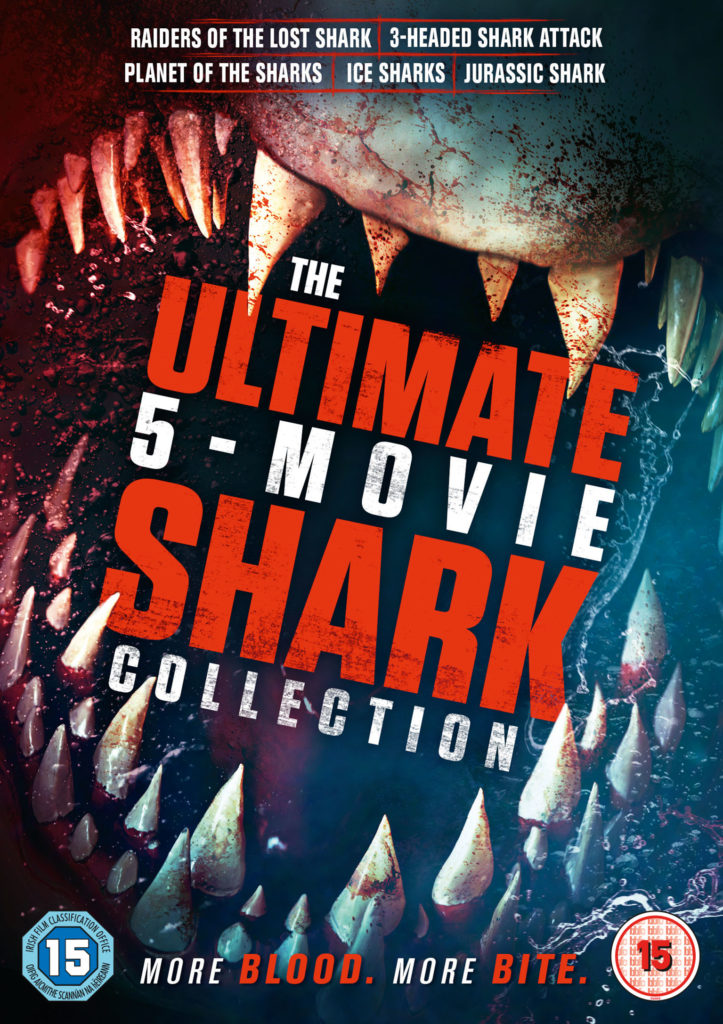 Ultimate 5-Movie Shark Collection
It's a big and bloody, sharktastic, shark-infested biting bonanza!
From prehistoric beasts and grotesque mutations, to jaw-crunching man-eaters and aggressive artic alphas, get more bite than you bargained for from the mother of all predators. Throughout five spine tingling splatter-fests, the ferocious killing machines wreak havoc across the globe, proving evil has one BIG appetite and will stop at nothing to dominate the food chain. The ULTIMATE 5-MOVIE SHARK COLLECTION is five times as deadly, five times as razor sharp and five times as unforgettable!
Five Films: RAIDERS OF THE LOST SHARK 3-HEADED SHARK ATTACK PLANET OF THE SHARKS ICE SHARKS JURASSIC SHARKS