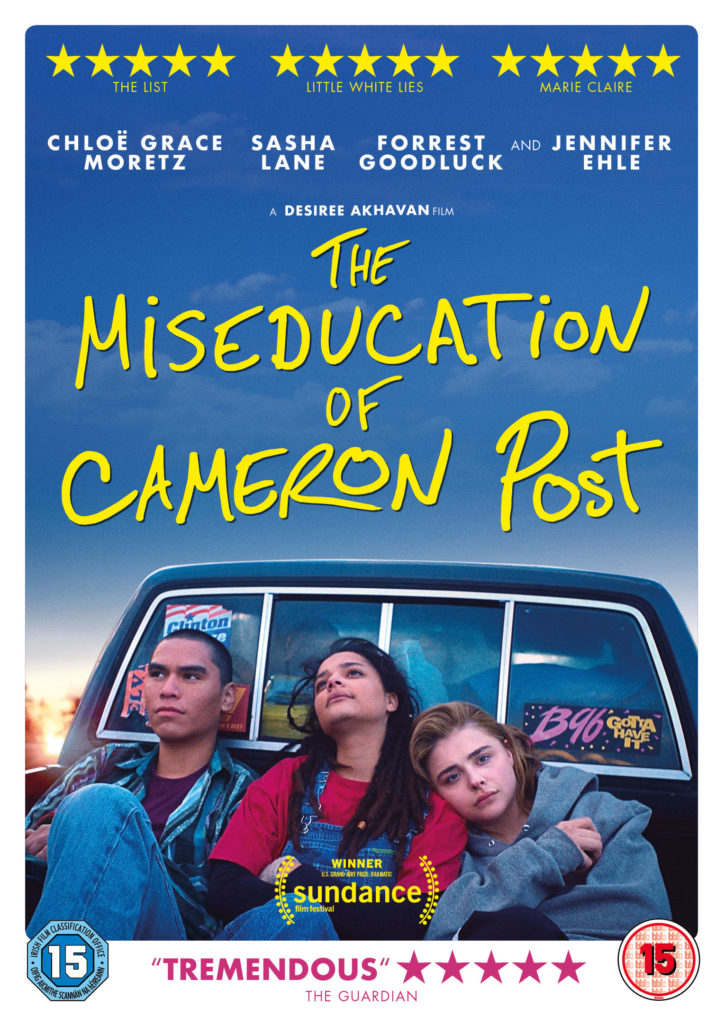 The Miseducation of Cameron Post
In 1993, a teenage girl is forced into a gay conversion therapy center by her conservative guardians.
Cameron Post (Chloë Grace Moretz) looks the part of a perfect high school girl. But after she's caught with another girl in the back seat of a car on prom night, Cameron is quickly shipped off to a conversion therapy center that treats teens "struggling with same-sex attraction." At the facility, Cameron is subjected to outlandish discipline, dubious "de-gaying" methods, and earnest Christian rock songs—but this unusual setting also provides her with an unlikely gay community. For the first time, Cameron connects with peers, and she's able to find her place among fellow outcasts.
Reviews
★★★★★ "Funny, fragile and quietly fierce" LITTLE WHITE LIES
★★★★★ "Chloë Grace Moretz is outstanding" THE LIST
★★★★ "Smart, amusing and engaging" THE GUARDIAN
★★★★ "A powerful and sensitive film" HEYUGUYS
★★★★ "Gay, sexy and messy in all the best possible ways"  EVENING STANDARD
★★★★ Exquisite film, outstanding cast IRISH TIMES
★★★★ "Sensitive, touching and beautifully acted" DAILY MAIL
★★★★ "Effectively disarming… a refreshingly direct coming-of-age tale" DEN OF GEEK
★★★★ THE TIMES    ★★★★ THE INDEPENDENT    ★★★★ DAILY EXPRESS    ★★★★ FILM THREAT
★★★★ DAILY TELEGRAPH    ★★★★ FINANCIAL TIMES    ★★★★ METRO    ★★★★ CINEVUE
★★★★ FLICK FILOSOPHER    ★★★★ ROGEREBERT.COM    ★★★★ THE OBSERVER
Director: Desiree Akhavan
Writer: Desiree Akhavan and Cecilia Frugiuele
Cast: Chloë Grace Moretz, Sasha Lane, Forrest Goodluck, Jennifer Ehle, John Gallagher, Jr.