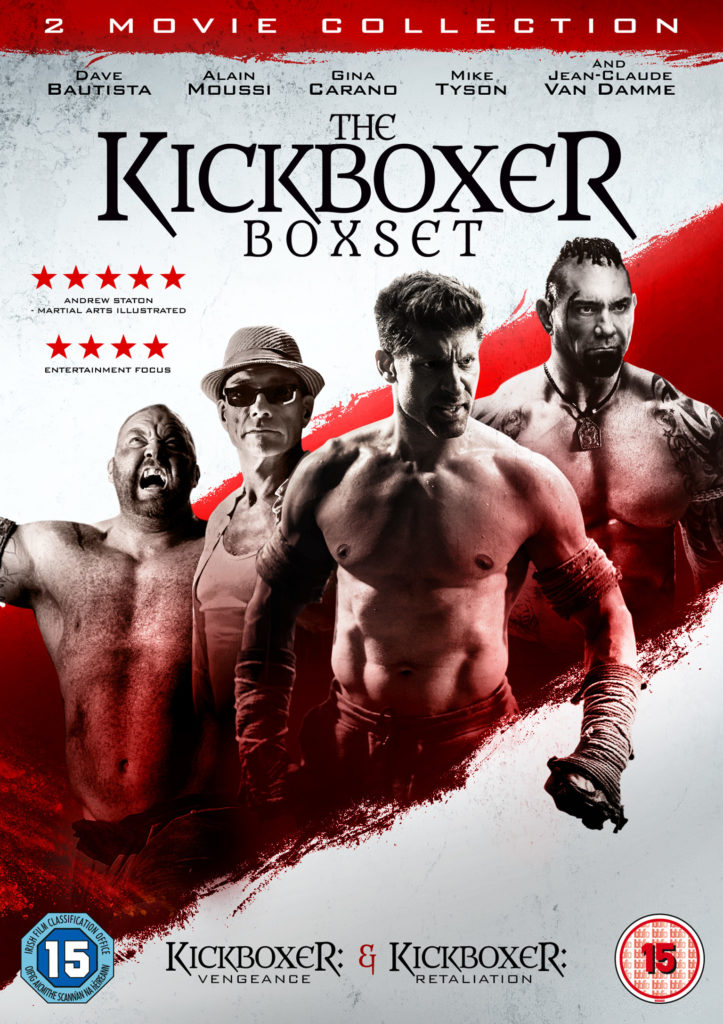 Featuring an all-star cast, all gloves are off in this thrilling, action-charged blockbuster boxset.
KICKBOXER: VENGEANCE
After witnessing his brother being killed in the ring in a brutal bout in Thailand, young kickboxer Kurt Sloane starts training with his brother's legendary coach, Master Durand (Van Damme), in order to take-on the man responsible for his brother's death, Tong Po (Bautista).
Durand doesn't feel Kurt has what it takes to defeat the awesome strength of Tong Po. But Durand doesn't reckon on Kurt's powerful and unquenchable thirst for vengeance.
KICKBOXER: RETALIATION
A year has passed since the brutal showdown between Kurt Sloane and Tong Po, and having left the underground fighting scene behind, Kurt is blind-sided when characters from his past make their move of retaliation.
Forced into fighting a 6'8" colossus named Mongkut in order to gain his freedom, Sloane re-enlists Durand and starts the most rigorous training of his life. But will it be enough to survive a killer bout with his most formidable foe yet?
Featuring an all-star cast, including Jean-Claude Van Damme (Kickboxer, Bloodsport, Universal Soldier), David Bautista (Spectre, Guardians of the Galaxy), Alain Moussi (Warcraft, X-Men Apocalypse), boxing legend Mike Tyson (The Hangover, Rocky Balboa), Highlander's Christopher Lambert, Gina Carano (Haywire, Extraction) and Game of Thrones "The Mountain" Hafthor Julius Bjornsson, all gloves are off in this thrilling, action-charged blockbuster boxset.
Reviews
'Pure action thrills' – Coach
'Awesome' – MYM
4 STARS – Entertainment Fuse
Cast: Jean-Claude Van Damme, David Bautista, Alain Moussi, Mike Tyson, Christopher Lambert, Gina Carano and Julius Bjornsson