Theatrical, DVD, On-Demand

https://www.amazon.co.uk/Santa-Stole-Our-Dog-DVD/dp/B09BVR1J92/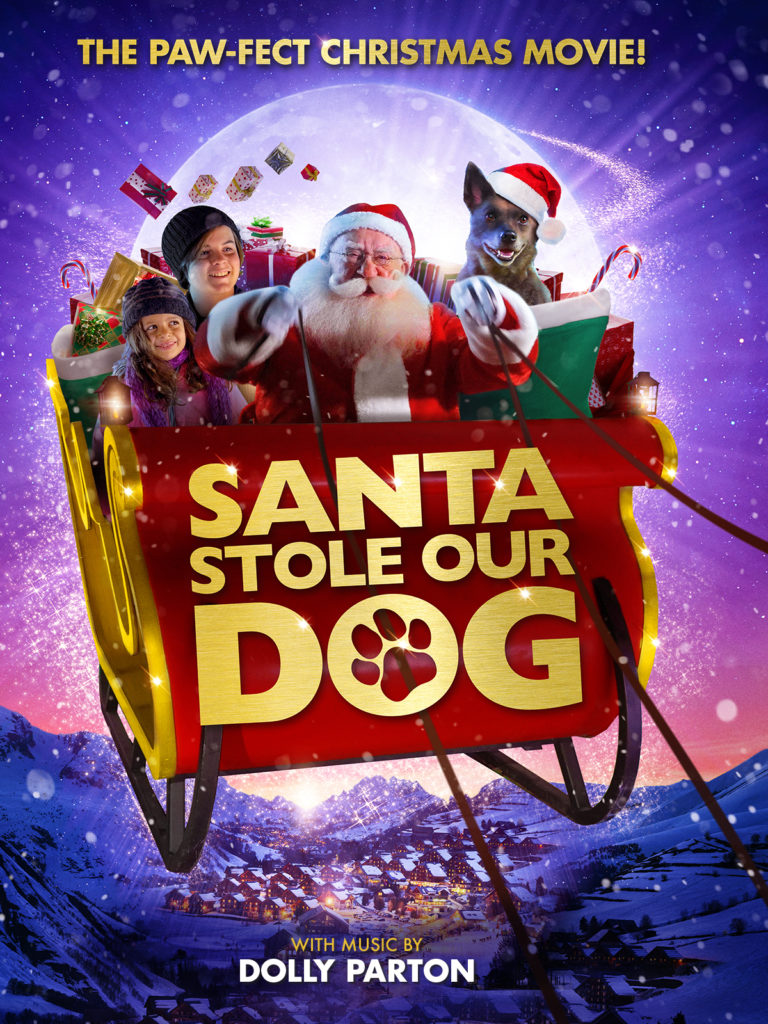 On Christmas Eve, Santa Claus accidentally steals the family Dog. An epic journey begins as the family ventures to the North Pole to get their beloved canine back.
A magical holiday adventure starring Golden Globe winner, Ed Asner (Elf, Up), featuring original Christmas songs by Dolly Parton.
When their beloved dog, Rusty, goes missing on Christmas Eve, the Whitehaven family embark on a whirlwind adventure to find him after he was accidentally taken to the North Pole by Santa Claus! On this epic journey, they must encounter magical snowstorms, flying cars and talking snowmen, all with the hope of bringing Rusty home again. In this exciting tale, will they make it to Santa in time to bring their family back together for Christmas Day?
Director: Bryan Michael Stoller
Cast: Ed Asner, Carrie Schroeder, Yvette Rachelle