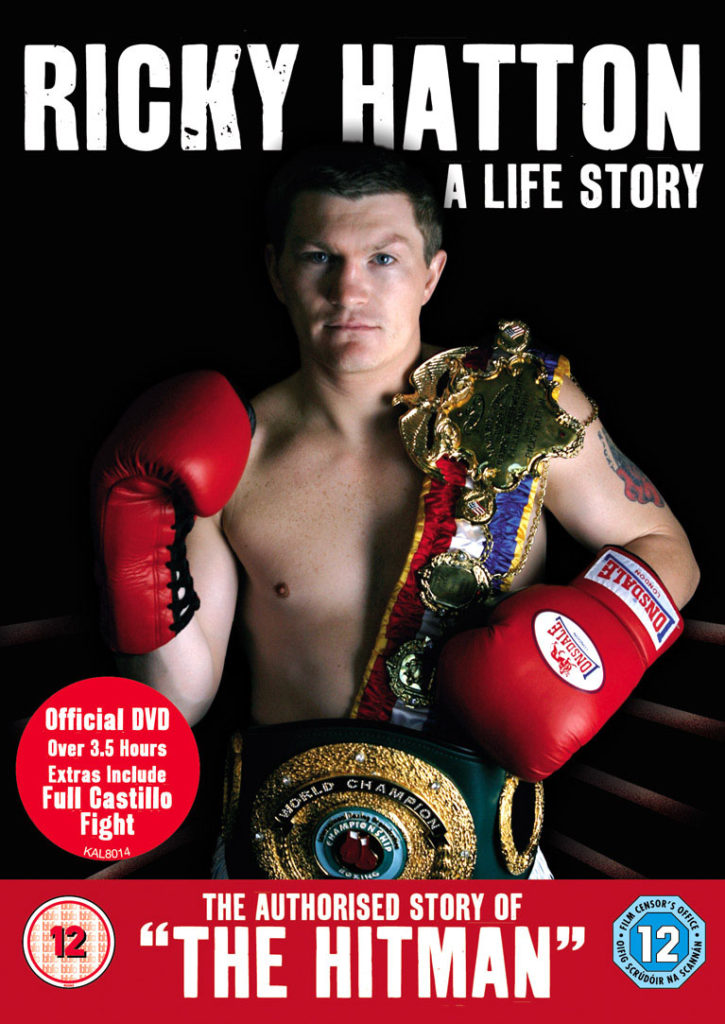 Ricky Hatton – A Life Story
The official life story of Britain's favourite Boxer, the undefeated world champion, Ricky The Hit Man Hatton.
Ricky Hatton – A Life Story documents his fascinating rise to the top, from his first ever amateur fights through to his latest World Title defence in Las Vegas. As one of Britain's most popular sporting heroes, The Hitman, who recently received an MBE, is unbeaten in 43 professional fights, a champion in two weight divisions and is commonly perceived as one of the all time greatest boxers Britain has ever produced. With exclusive previously unseen home footage of Ricky as a child, his early days kickboxing, amateur competition fights and then in the ring as a World Champion, the film gives a complete picture of his journey to the top as told by the Hit Man himself. And in a world s first , using new camera technology, the film gets in the ring with Ricky and gives its audience a view of just what it s like to be hit by The Hitman ! Footage from all his important bouts is included here along with commentary from his closest friends, family, trainers, boxers and celebrity fans, which gives additional insight into what makes this peoples champion so respected both in and out of the ring. The film contains exclusive interviews from Wayne Rooney, Chris Eubank, Noel Gallagher, Freddie Flintoff, Brian Robson, Amir Khan, Vernon Kaye, John O Shea, Colleen McGloughlin, Will Mellor, Micky Cantwell, Wayne McCulloch, Richie Woodall and Michael 'Let's Get Ready To Rumble' Buffer. Viewers also get the exclusive, official inside story on Ricky s build up to his most recent fight in Las Vegas against Jose Luis Castillo. The whole fight is also included plus exclusive access to his triumphant after-fight party.
Genre: Documentary / Special Interest