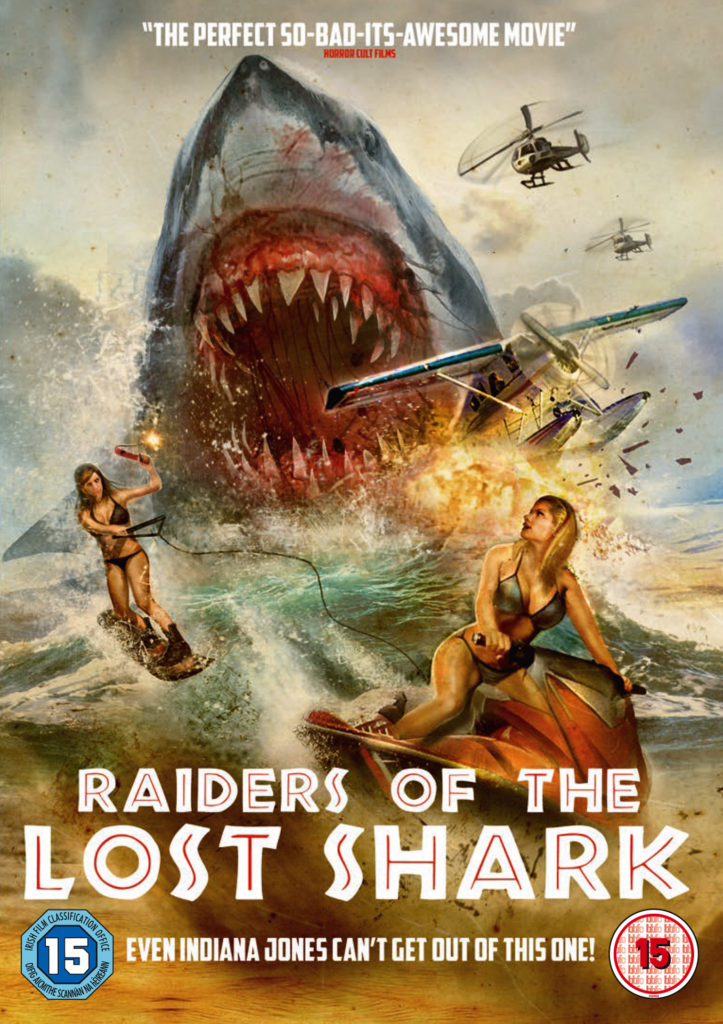 Raiders of the Lost Shark
As the killer shark heads towards the beach where the four friends are relaxing, joy very quickly turns to terror
When four friends set out on a boat for a holiday on a private island they are looking forward to sunshine, sand and relaxation. However, unknown to them, a nearby top secret mission has just gone very wrong and the results are about to be disastrous.
A classified military lab has been developing weaponized sharks for use in warfare. A shark grown beyond normal proportions, genetically engineered with hate in its blood and programmed to hunt any human within range has escaped, and is on the rampage.
As the killer shark heads towards the beach where the four friends are relaxing, joy very quickly turns to terror as they must battle or lose their limbs and lives to a vicious predator who will stop at nothing to dominate the food chain.