DVD

https://www.amazon.co.uk/Kingslayer-DVD-John-Rhys-Davies/dp/B0B1369N1K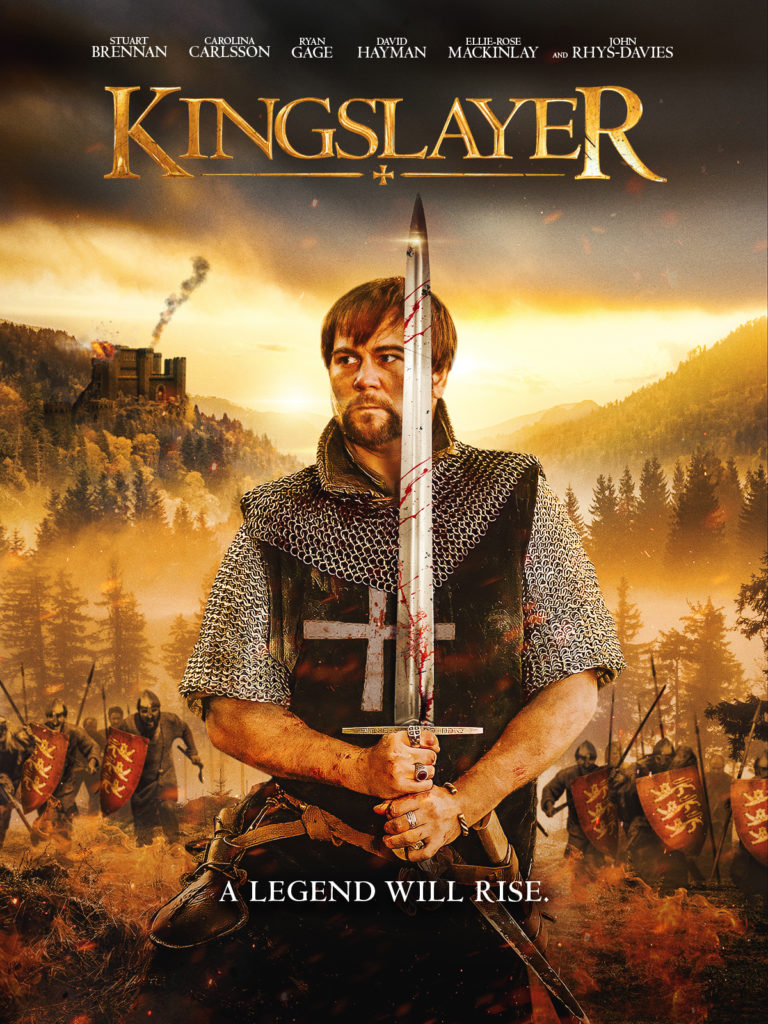 In this action epic, Richard the Lionheart faces an impossible choice between true love or the crown.
Days away from his coronation, a secret meeting with the woman he loves turns into a life and death fight for survival for the future King of England, Richard the Lionheart. Ambushed by hired mercenaries, and with the identity of the man who ordered his murder a mystery, Richard is left with no allies he can trust. Standing alone as civil war looms, with his kingdom on the brink of chaos, the young prince is forced to face not only his enemies but the harsh responsibilities of leadership. Will he choose to fight for his crown, or love?
A powerful action epic based on true events, starring BAFTA-Award Winner Stuart Brennan, John Rhys-Davies (Lord of the Rings) and Ryan Gage (The Hobbit).
Cast: Stuart Brennan, John Rhys-Davies (Lord of the Rings), Carolina Carlsson (The Young Pope), Ryan Gage (The Hobbit), David Hayman (Macbeth), Ian Hanmore (Game of Thrones)