Theatrical, DVD, Blu-Ray, On-Demand

https://www.amazon.co.uk/Doctor-Who-Am-I-DVD/dp/B0BDM9BWYQ/
https://www.amazon.co.uk/Doctor-Who-Am-I-Blu-ray/dp/B0BGPYV3SD/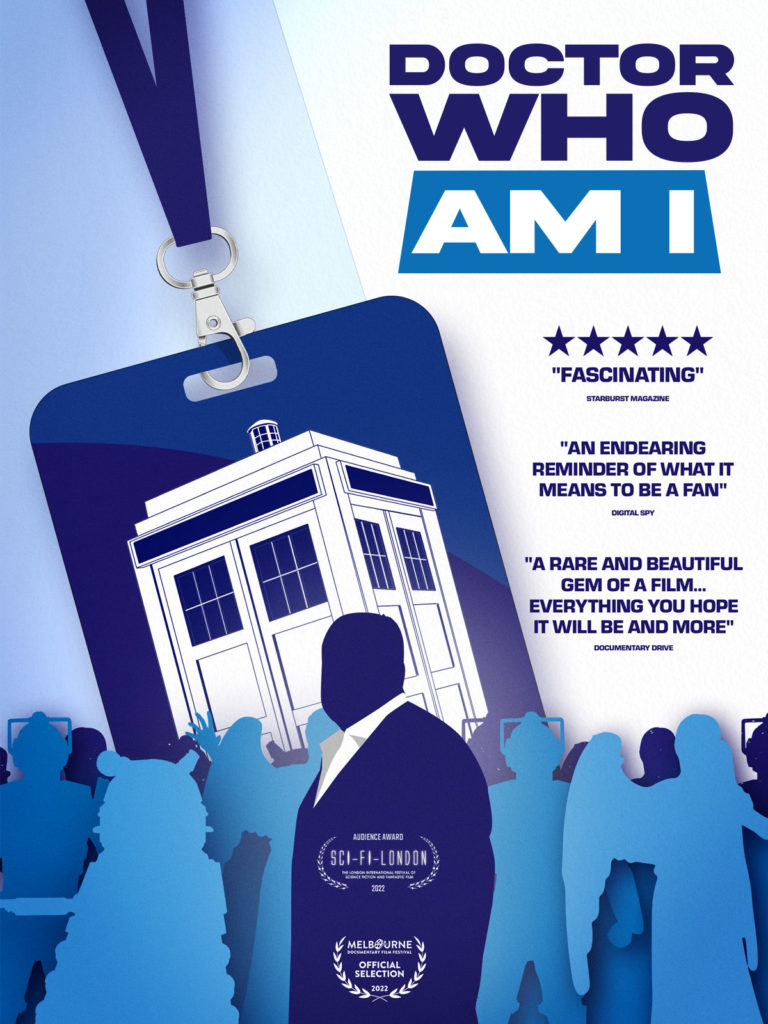 Infamous Doctor Who screenwriter, Matthew Jacobs, is reluctantly dragged back into the American 'Whoniverse' to face the fandom that brutally rejected his work 25 years earlier.
In 1996, a Doctor Who TV movie starring Paul McGann as the Eighth Doctor, was envisioned to launch the franchise into an exciting new chapter. But whilst the film found success in the UK, attempts to freshen up established lore resulted in a decidedly frosty reception from transatlantic audiences. Now, a quarter of a century later, screenwriter Matthew Jacobs prepares to venture back into the legendary sci-fi universe, to reassess his relationship with the franchise and the American fandom who vilified him.
Featuring original cast of the controversial movie, including Paul McGann (The Three Musketeers, Queen of the Damned), Eric Roberts (Inherent Vice, The Dark Knight, The Expendables), and Daphne Ashbrook (Star Trek: Deep Space Nine), this funny and emotionally perilous documentary not only revisits a pivotal moment in Doctor Who history, but highlights the unity and creative freedom within the fandom, as Jacobs ultimately, and unexpectedly, finds himself a kindred part of this close-knit, yet vast, family of fans.
Director: Vanessa Yuille, Matthew Jacobs
Cast: Matthew Jacobs, Paul McGann (The Three Musketeers, Queen of the Damned), Eric Roberts (Inherent Vice, The Dark Knight, The Expendables), and Daphne Ashbrook (Star Trek: Deep Space Nine)