Theatrical, DVD, Blu-Ray, On-Demand, TV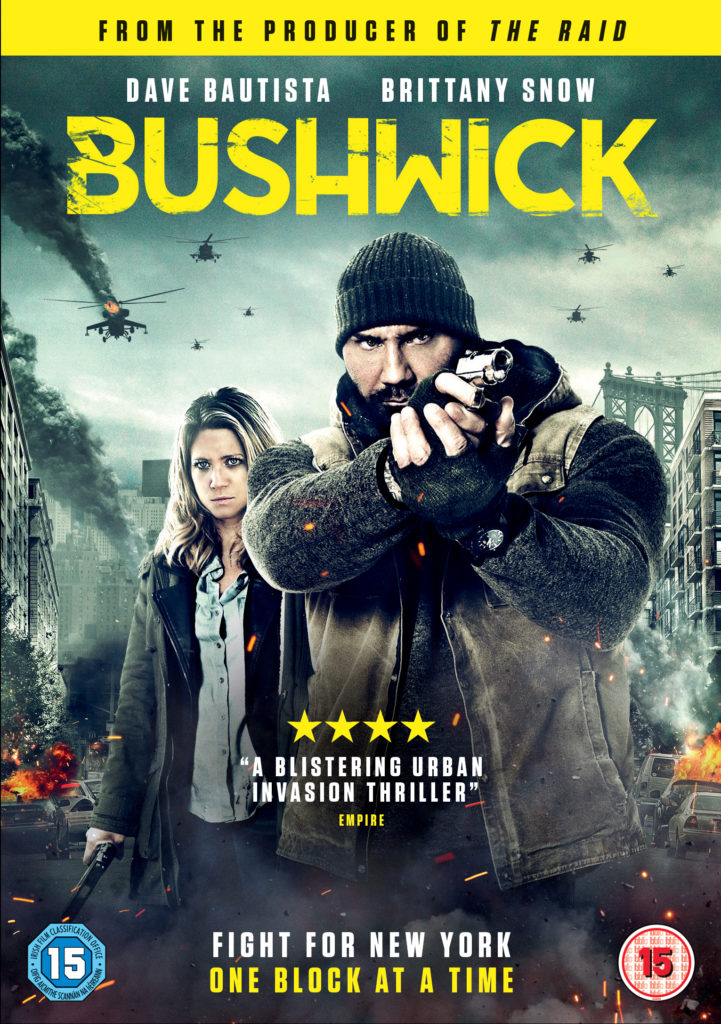 It's Guardians of the Galaxy star Dave Bautista versus an entire Texas battalion in New York City in this all-out action thriller from the makers of Cooties and Stake Land.
Lucy (Brittany Snow, Pitch Perfect 1 & 2), a young woman on her way home from graduate school, emerges from a Brooklyn subway to find that her neighbourhood, Bushwick, is under attack by black-clad military soldiers.
Her boyfriend dies in an explosion, sending her into the chaos of the invasion alone. When she is attacked by two thugs, ex-Marine Stupe (Dave Bautista, Guardians of the Galaxy 1 & 2, Spectre) intervenes, and the two are thrown together amidst the chaos of grenade explosions and armed looters.
The destruction from Brooklyn to Manhattan continues to spread, as Stupe captures and unmasks a soldier, whom they are shocked to discover is American. As America declares war on itself, Lucy and Stupe must fight local gangs, survive riots, and continued attacks from the invading soldiers to make it out of Bushwick alive.
Director: Cary Murnion and Jonathan Milott
Cast: Dave Bautista, Brittany Snow