Theatrical, DVD, Blu-Ray 3D, On-Demand, TV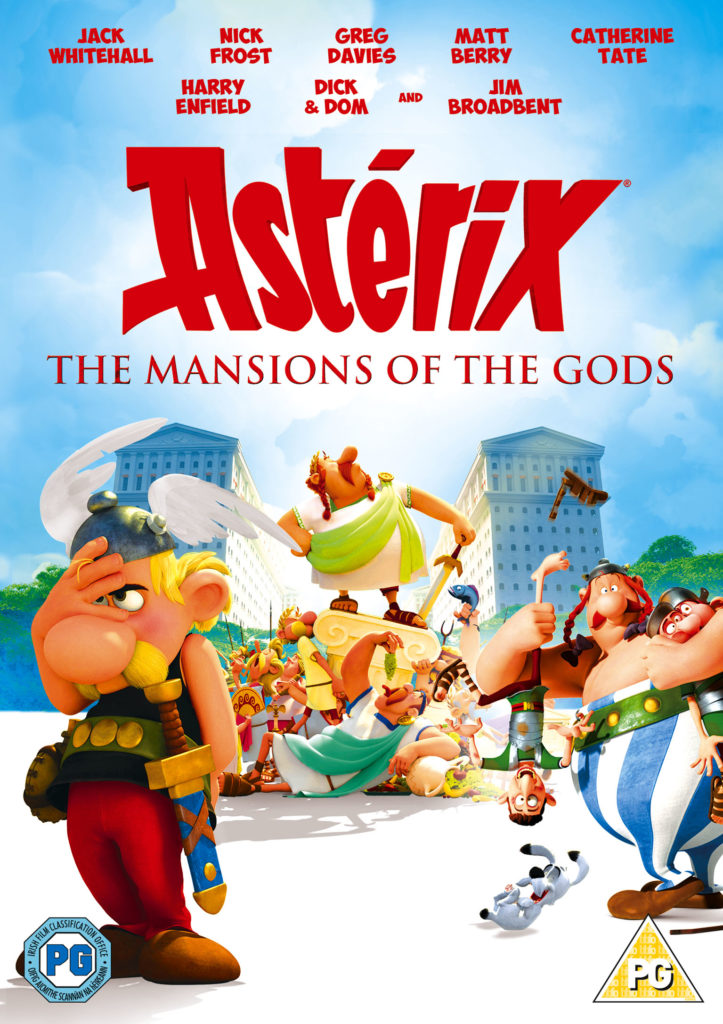 Asterix: The Mansions of the Gods
ASTERIX AND OBELIX BATTLE THE ROMANS IN THIS NEW (3D) FEATURE-LENGTH FAMILY ADVENTURE!
The year is 50 BC. Gaul is entirely occupied by the Romans. Well, not entirely…
One small village still holds out against the invaders.  Julius Caesar, exasperated by the situation, decides to change tactics.  Since his armies are unable to prevail through force, Roman civilisation itself will charm the barbaric Gauls! So, he has a luxurious housing complex built near the village for Roman families, called 'The Mansions of the Gods'.
Can our Gaulish friends resist the lure of Roman comforts, and save their village from becoming a tacky tourist attraction?
With an all-star voice cast including Jack Whitehall, Nick Frost, Greg Davies, Catherine Tate, Matt Berry, Harry Enfield, Dick & Dom and Jim Broadbent, Asterix and Obelix are ready to smash, bash and crash their way through this the rip-roaring (3D) adventure!
Reviews
**** – "THE COMIC BOOK ADAPTATION OF THE YEAR" – DAILY EXPRESS
**** – "HILARIOUS" – THE UPCOMING
****  – FILM LIST
"A GREAT VOICE CAST" – DAILY STAR
Cast: Nick Frost, Jack Whitehall, Catherine Tate, Jim Broadbent, Matt Berry