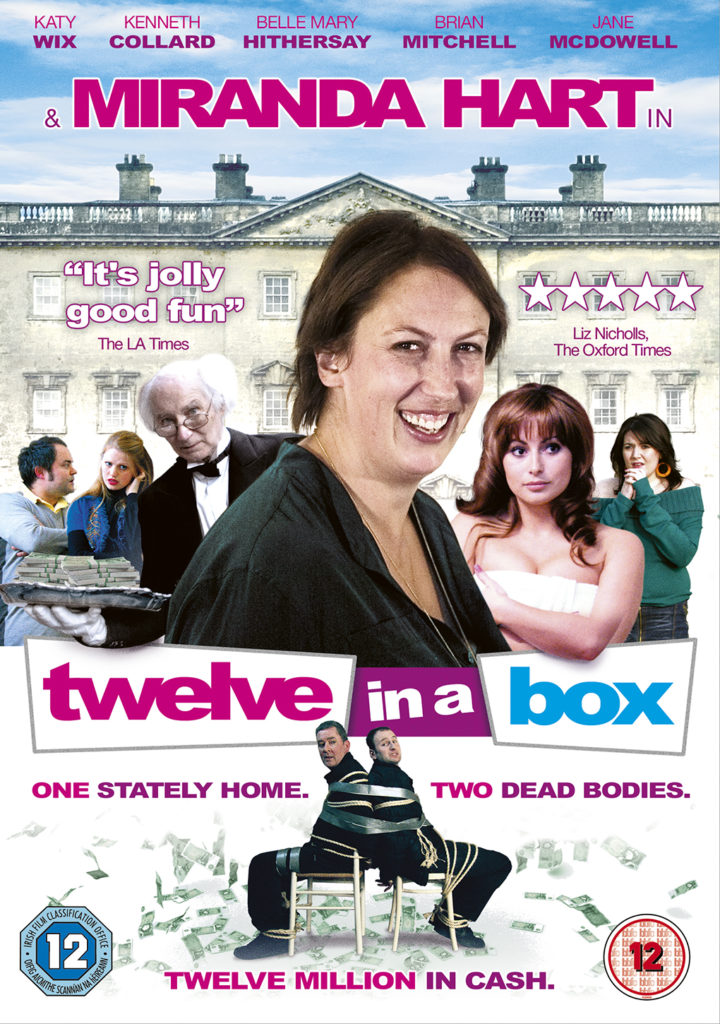 Starring the hilarious, Miranda Hart!
12 In A Box is the laugh-out-loud story of 12 former school friends who get together for a reunion they will never forget, where they are given the chance to win a life-changing £1million each. The only catch is, they cannot leave the estate for 96 hours. Plus, anyone who enters the grounds must also stay for the duration!
With time ticking, the mismatched dozen are forced to work together to keep the peace and work toward their payday. But, when they have to deal with an untimely death, a kidnapping plot, another corpse, burglars, and then even a visit from the boys in blue, will this hapless clan be able to hold it together or will their dreams of riches be buried with the bodies?